TRAFFIC ROUTER
Optimal Routing for Guaranteed QoS
Flexible HTTP request routing that ensures clients fetch content from the optimal cache, for excellent user experiences at scale.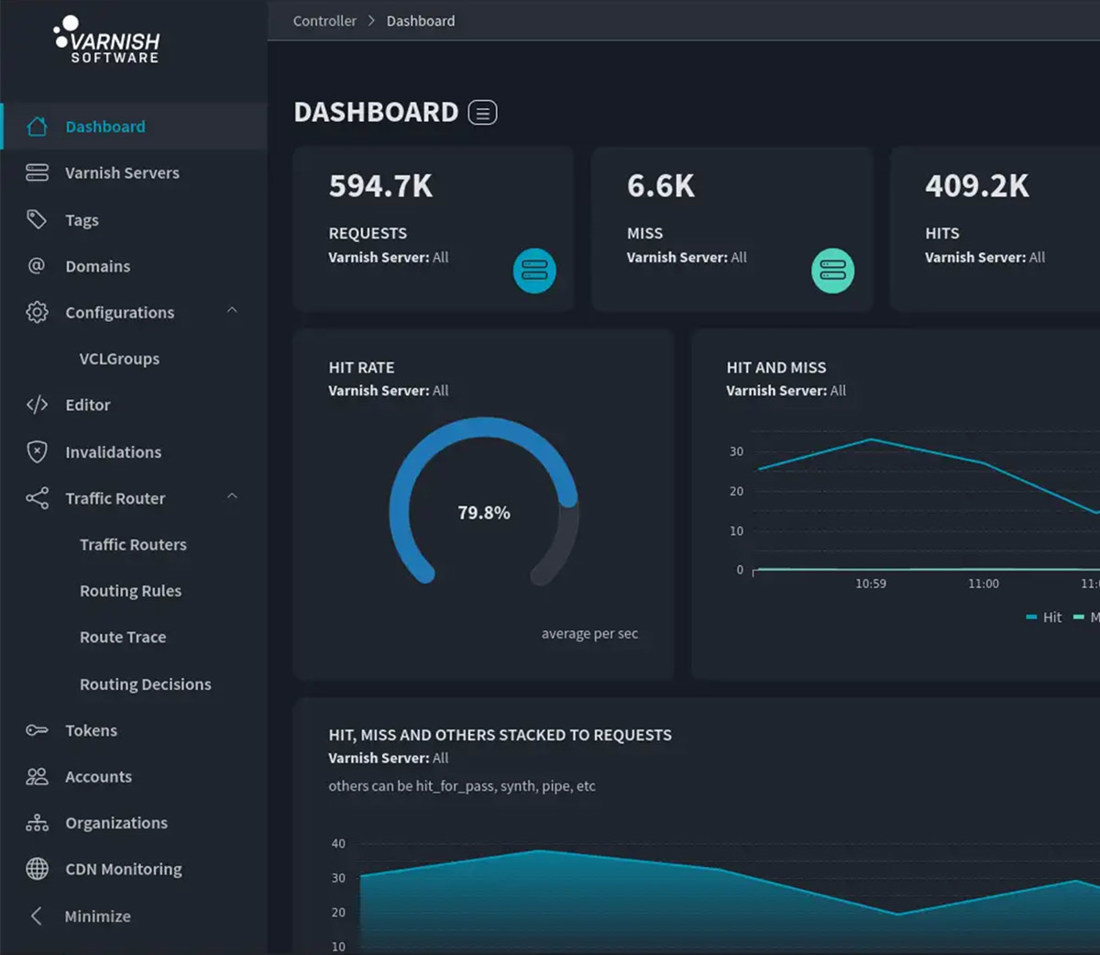 One Simple Dashboard
Complete Delivery Control
Traffic Router is an HTTP and DNS-based request router for Varnish Enterprise. It makes sure that users and upstream CDNs fetch content from the optimal Varnish cache, for excellent user experiences at scale.
Traffic Router is tightly integrated with Varnish Controller and helps to simplify web service operations, maintain availability, guarantee QoS, and extend reach. 
The flexible rules engine directs client requests based on factors like location and utilization, and supports public CDN offload to balance traffic across the entire CDN mix.
CDN Map
Your Network, Mapped
Traffic Router makes it easy to satisfy users, introduce greater resilience to your system and optimize content delivery.
Its synergy with Varnish Controller means Traffic Router is more than just a powerful request router and load balancer. It not only directs the flow of traffic but monitors it and helps you leverage the insights. 
With CDN Mapping, see your entire system clearly to understand network, CPU and memory usage at a glance, and confidently assign resources wherever they are needed.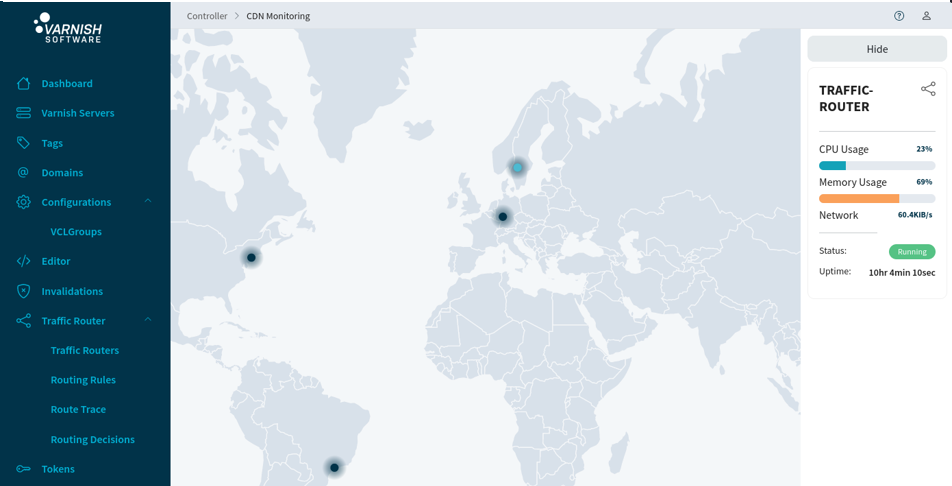 Why use Traffic Router?
There are several benefits to Traffic Router, including:
Improve QoE
Balance traffic with sophisticated layer 7 load balancing to distribute user requests between caches.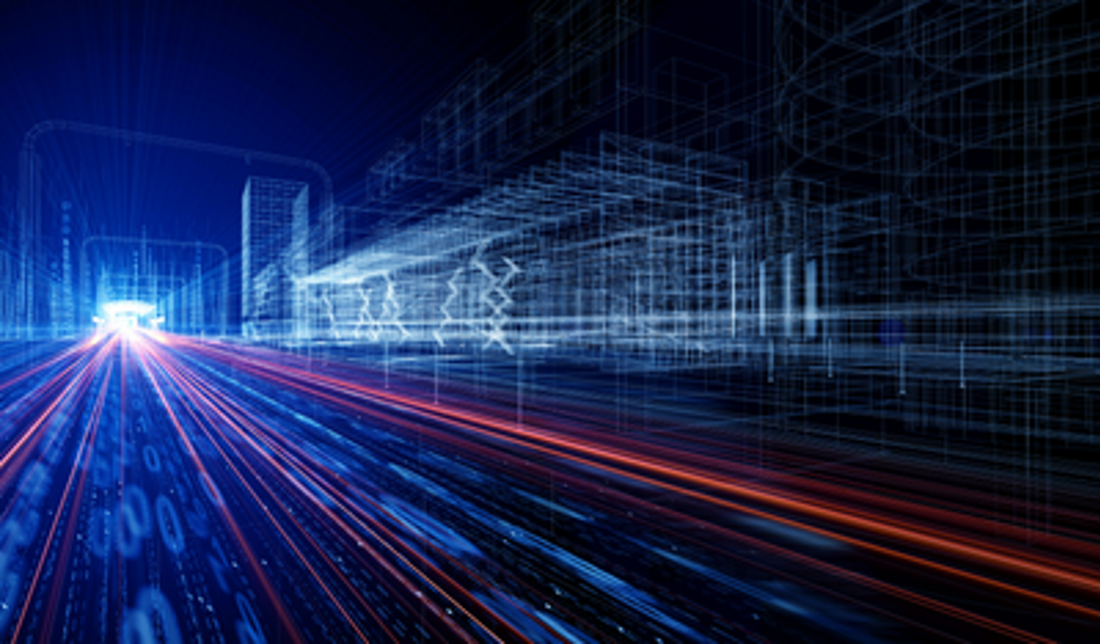 Scale With Growing Traffic
Offload excess requests to public CDNs during peak loads, to maintain uninterrupted service.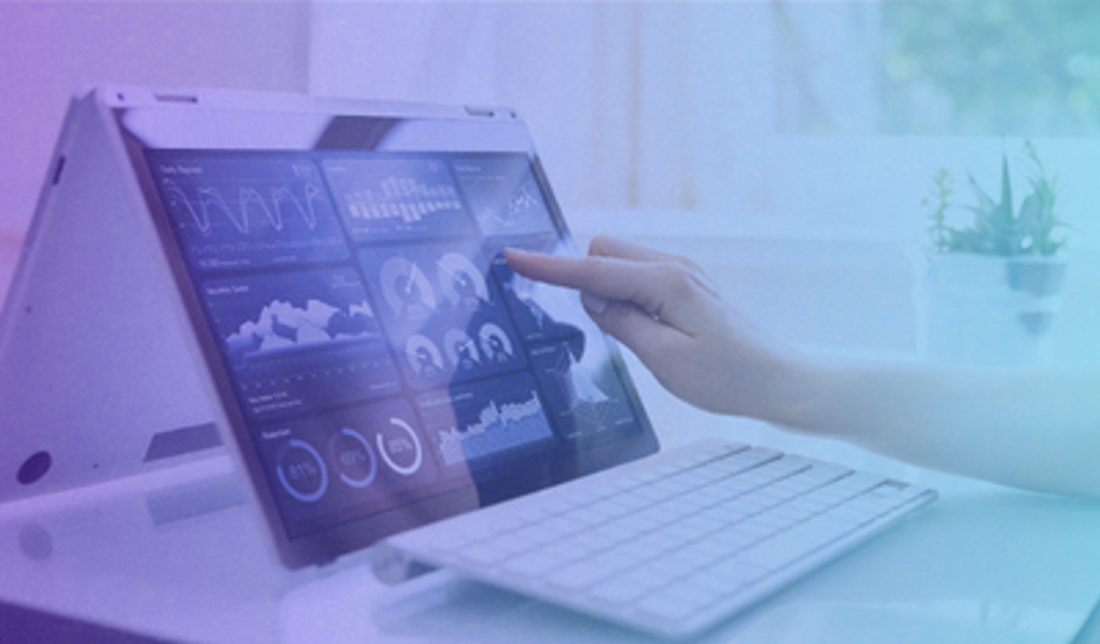 Attain System-Wide Vigilance
Monitor the health of your Varnish clusters and edge PoPs, tracking changes and trends in real-time and ensuring network conformity.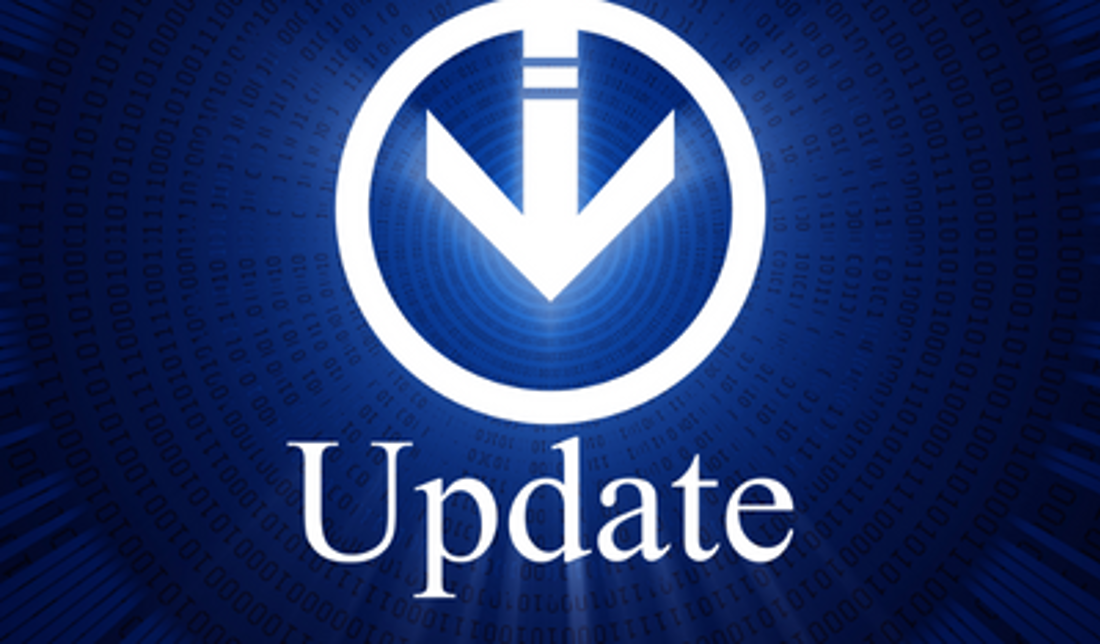 Update Instantly
Program new routing configurations and load balancing preferences with the click of a button.
How Traffic Router Works
Customized Routing
Use the advanced - yet user friendly - routing engine to assign every Varnish node a set of ordered rules. Choose and order routing decisions as needed:
History / Tags / IP / Utilization / Random / External / ASN/CIDR / RegExp / Location
The first routing decision to return a matching endpoint is sent to the client via HTTP or DNS. If there's no match, Traffic Router tries the next rule in the list. 
Have unique routing needs? Traffic Router supports the creation of custom rules too.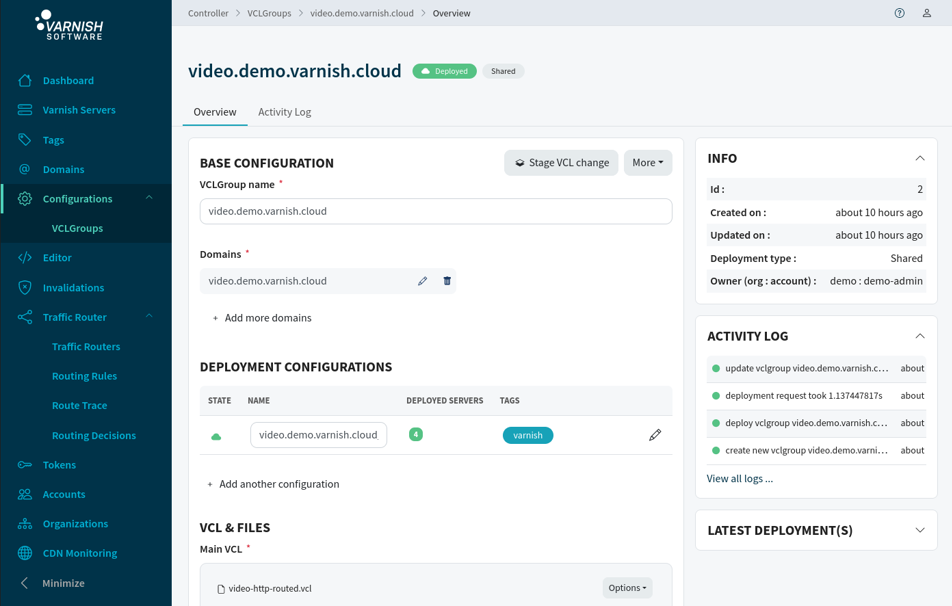 Who We Help
Large-scale caching setups across global industries benefit from the power and flexibility of Traffic Router.
Manage Peak Loads
Ensure Availability
No dropped requests. If caches are unexpectedly offline, unhealthy, over utilized, or otherwise unavailable, Traffic Router directs requests to the best well-functioning cache server.
Active health checking and public CDN endpoint checks route around unhealthy connections.
Automatic CDN overflow. If caches are fully utilized with no time to scale up the core network, Traffic Router can route to external endpoints like public CDNs.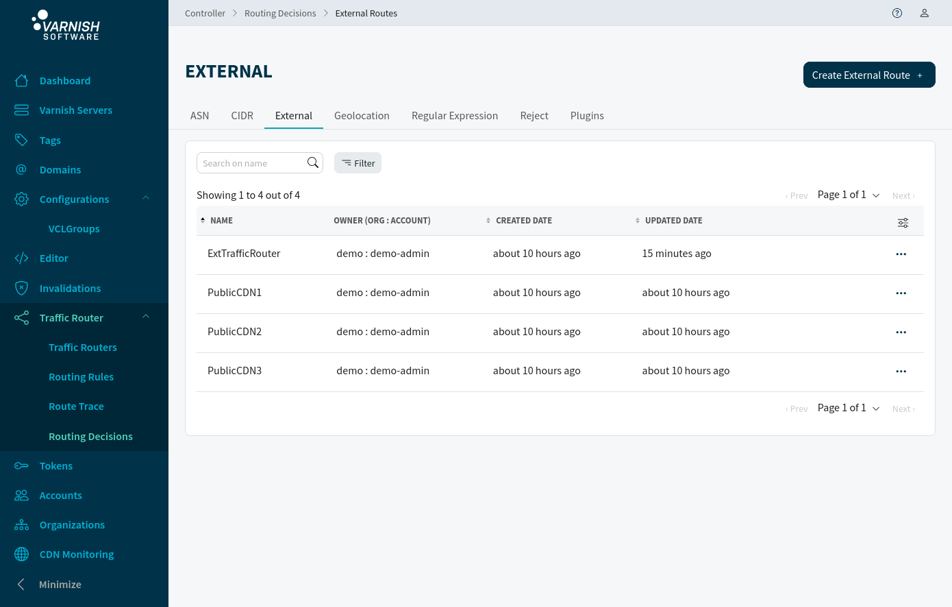 Features

CDN Mapping
Live status updates of cache nodes on location map.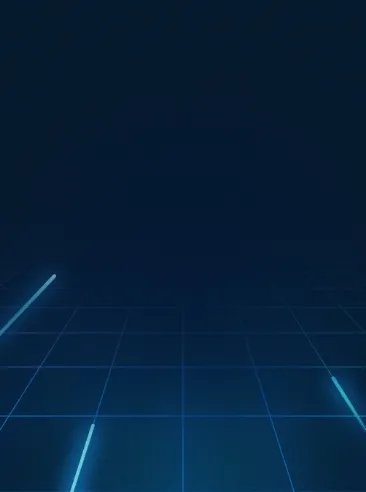 Rule-based Request Routing
Route traffic via location, utilization, history and more. CDN Offload
Route traffic to external CDNs based on different rules.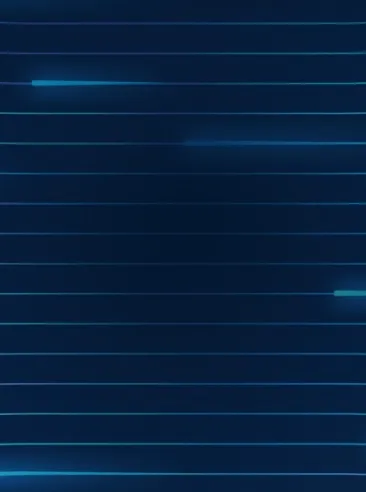 Randomized Routing
Randomize selection of endpoints for external routes with the same weight.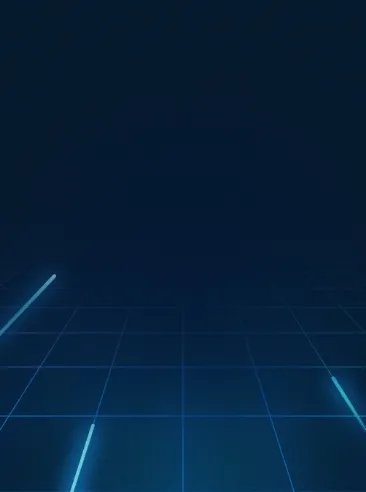 Real-time Monitoring
See live and historic data on utilization, network performance and system performance. Active Health Checking
Route client requests to healthy locations only, ensuring service availability.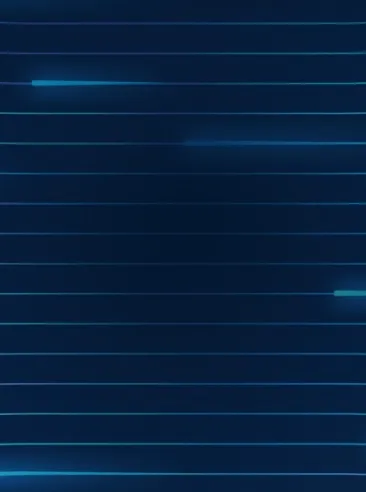 Custom Routing
Support for gRPC enables customized routing rules.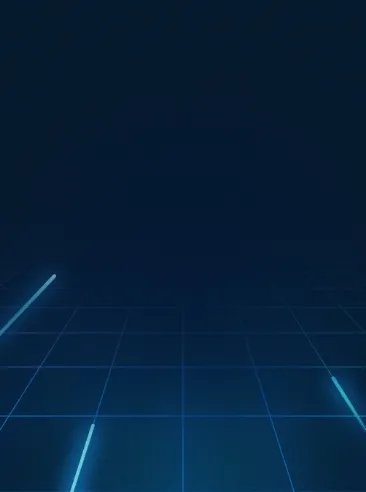 GeoIP Support
Support for ASN/CIDR/Geolocation-based request routing. Success Stories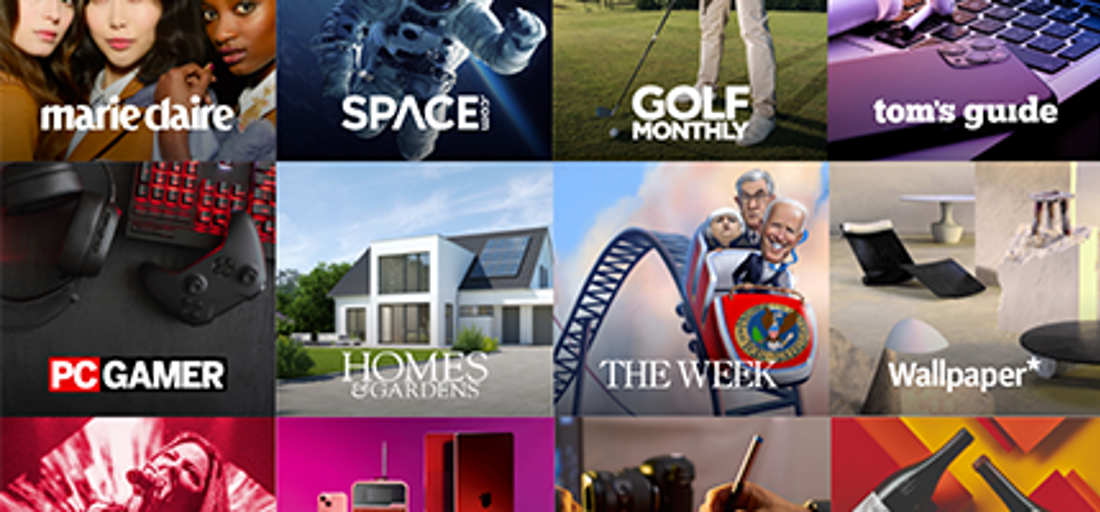 Future Publishing
Varnish enables Future Publishing to achieve a robust and reliable caching layer for highly available content delivery across its media properties.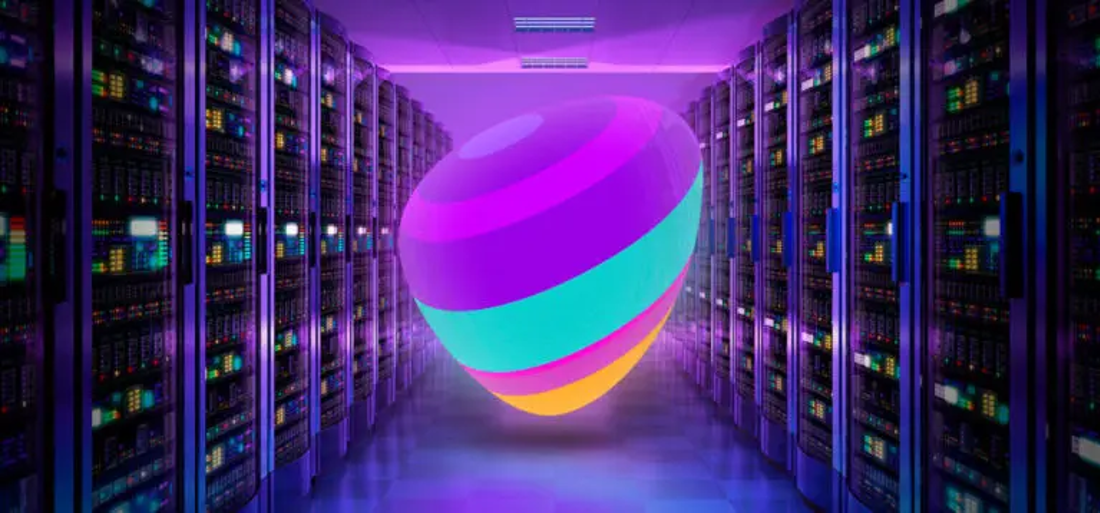 Telia Company
Given the acquisition of TV4, MTV and CMore, Telia Company needed to re-evaluate their current CDN strategy and decided to build their "next generation" CDN together with Varnish as a key partner.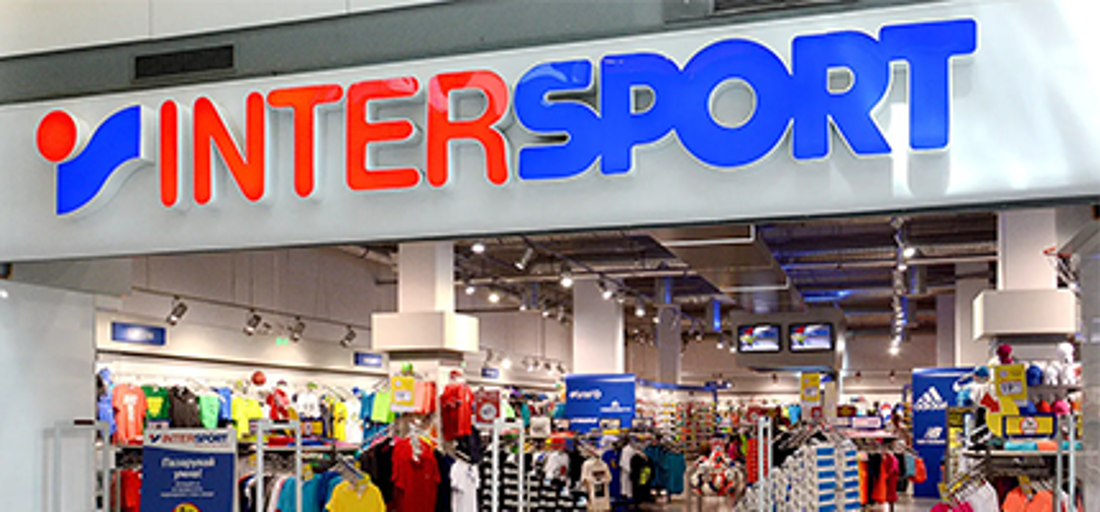 Intersport
Intersport is one of the world's leading sporting goods retailers. Their challenge was to adopt configurable, agile cache management to ensure accuracy and performance, implement initial line of defense against bot/DDoS attacks and improve user experience with faster page loads.
"Traffic Router enables better use of existing servers and optimizing for efficiency."

 
John Noreen
Manager TV Service Delivery, Tele2
Support Plans
Varnish Enterprise subscriptions include software licensing and assistance from the Varnish Support and Engineering teams. Plans vary according to specific needs but the excellence and deep knowledge of our team stays the same. Choose the plan to suit your needs:
LEVEL OF SUPPORT
Enterprise software license
20 support requests/year
8 hour max. response time
LEVEL OF SUPPORT
Enterprise software license
24/7/365 support
Unlimited support requests
2 hour max. response time
72 hour workaround SLAs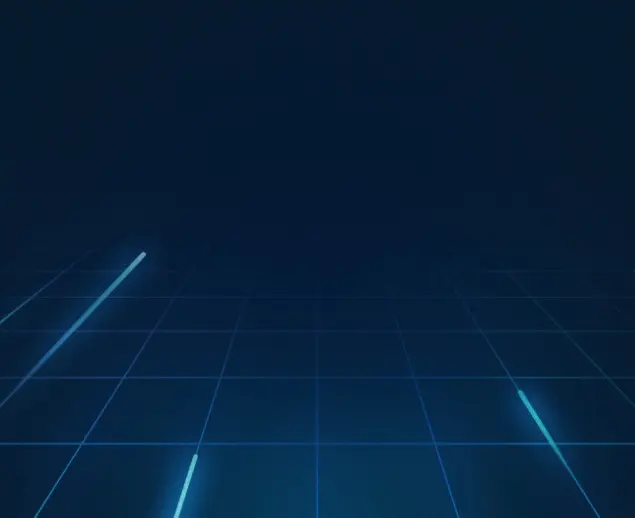 Varnish as a Managed Service
---
LEVEL OF SUPPORT
In addition to Premium
24/7 management by Varnish
Dedicated Support Team
Flexible SLAs
Connect with Our Team
We're happy to help with any questions you may have about our software, support, pricing or anything else Varnish related. We can assist you in finding the solution that best fits your needs and set up trials too.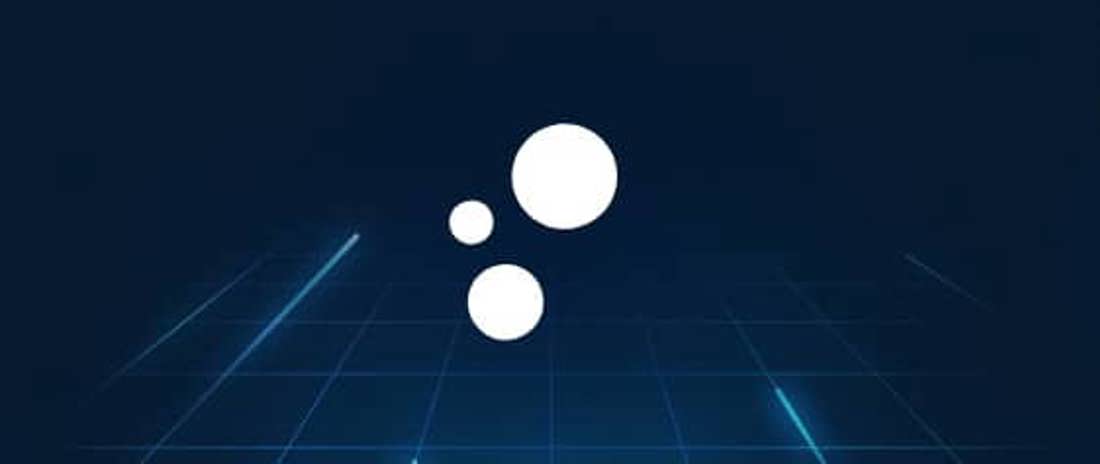 Try Varnish
Explore our products
Free trial
Fully functional
Live chat
Talk with an advisor about the right solution for your needs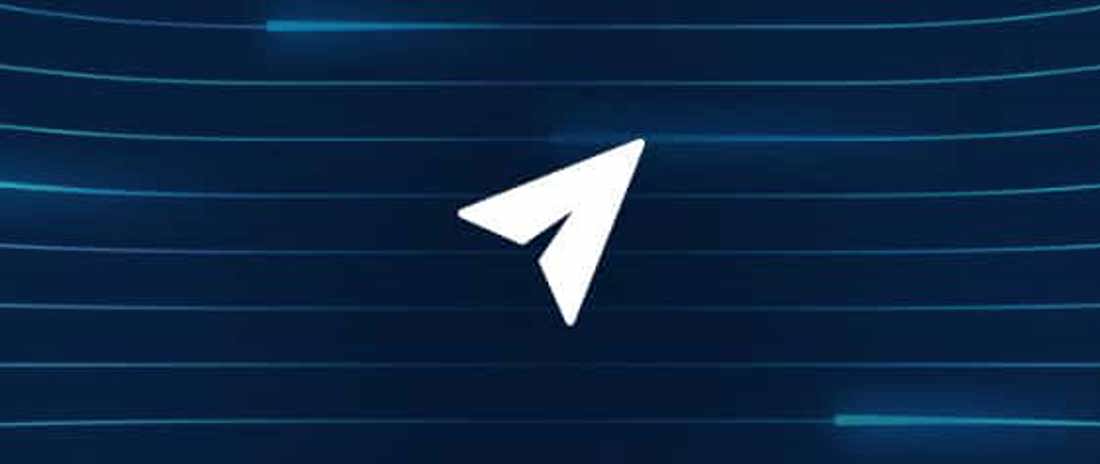 Message us
We have offices across the globe who can help answer any questions you may have.